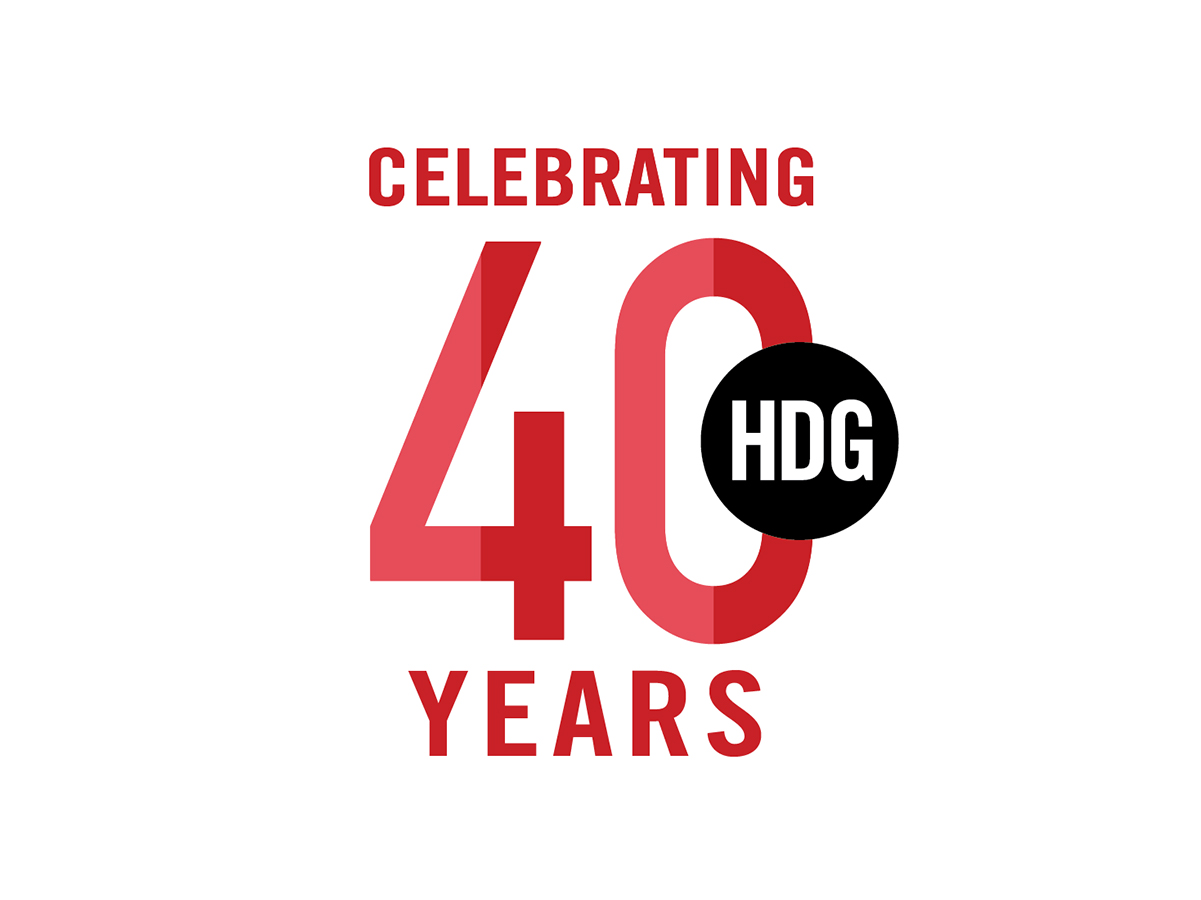 HDG's gone red for our Ruby anniversary—we've turned 40! Wow!
We'd like to give a special shout-out to our CEO, Carl Stoltenberg—who founded HDG—and Diane Savoy, our COO, who has managed our business like a champ all these years.
We would especially like to thank our clients—you make every day matter.
With gratitude, the team at HDG.