We are delighted to announce that Howard Design Group has won ten awards in this year's annual Educational Advertising Awards competition— five gold and five silver!
Sponsored by Higher Education Marketing Report, this national competition is judged by a panel of higher education marketers, advertising creative directors, marketing and advertising professionals, and the editorial board of the publication.  Groups entering the competition include colleges, universities, secondary schools, and other educational groups from across the United States.
Congratulations to all of our clients on their award-winning marketing and advertising materials. We're proud to serve you.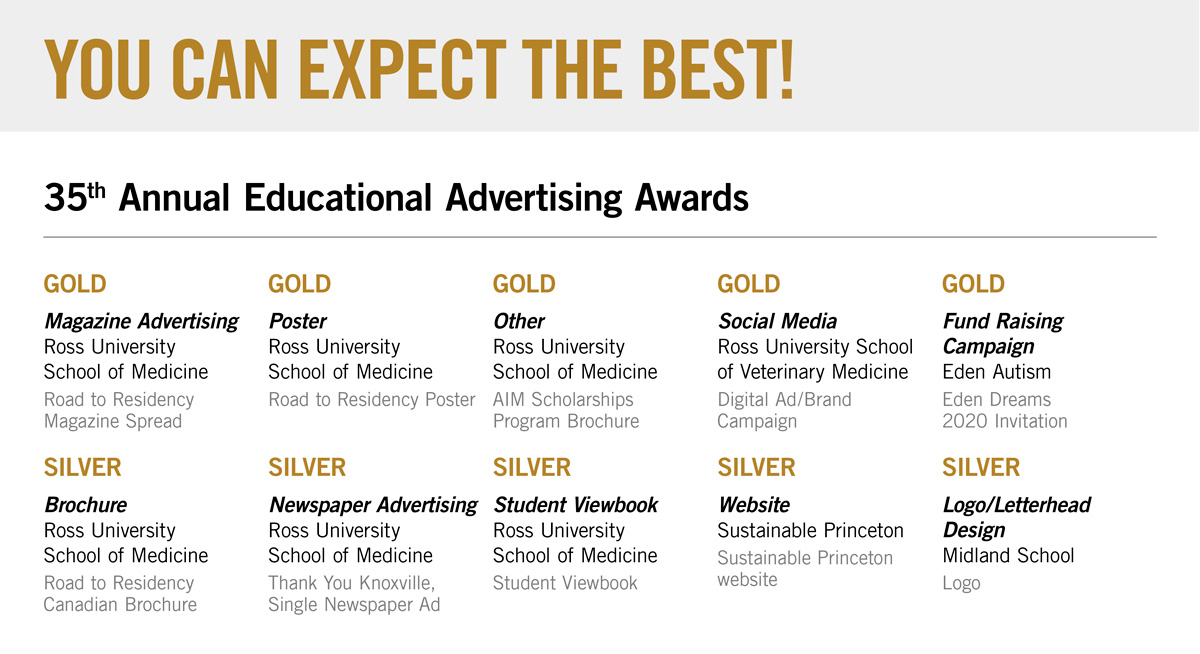 For more information on the Education Advertising Awards, please visit: https://educationaladvertisingawards.com/